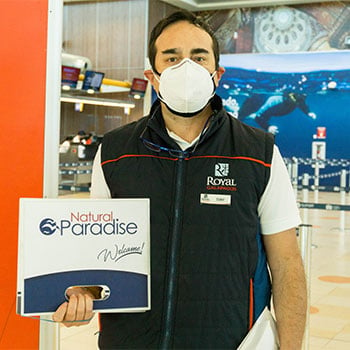 VIP Service from the First Moment
There is no better way to enjoy a completely personalized service through the Galapagos than aboard one of our private charters where your family or friends will experience the islands while enjoying unparalleled services.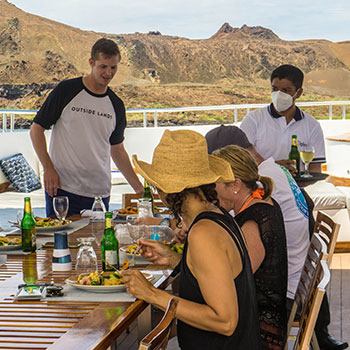 A Safe and Relaxing Experience
Your safety is our foremost priority. At Royal Galapagos we have top biosecurity measures in place. What's more a Galapagos boat charter is probably the best way to ensure a near perfect "bubble" for you and loved ones.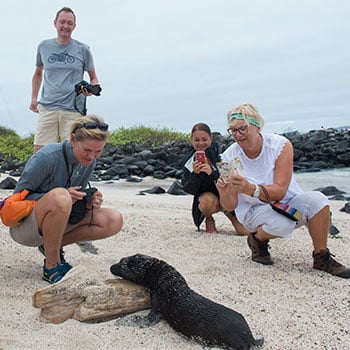 An Exclusive Encounter with Nature
Galapagos provides the opportunity for an exclusive small group tour in one of the most pristine areas on the planet. Allow yourself to discover nature in all its splendor with your group of friends and family.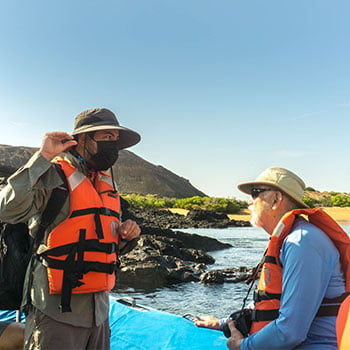 Personalized services & certified specialist guides
We can tailor all aspects of your trip to your specific needs. We can provide you with what you need, specialist guides, translators into your language, special meals, liquors, activities.... whatever you need, just ask for it and we will get it. Do you want a specialized guide in photography or biology? Well, we have it so that your trip is an experience like no other.
A highly trained crew at your service
The crew will be ready with their experience and gift of service so that your experience onboard is fulfilled safely and with the services that your group deserves. Our staff includes chefs to delight your palates, a full-service crew, and specialized guides eager to share their knowledge of the islands.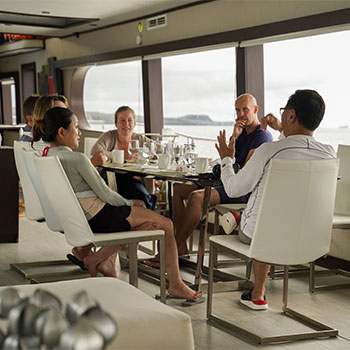 Ample Social Areas on Each of our Boats
Our Galapagos cruise fleet is characterized by offering the largest and most luxurious social areas for you and your companions. Comfortable lounges, well-stocked bars, and sun decks with jacuzzis are at your service for guests to relax after discovering the secrets of the Islands.