Royal Galapagos Health Protocols
At Royal Galapagos we are always looking after our partners and the health and wellbeing of our guests. As a result of the continuing COVID pandemic, we have taken the necessary steps that keep you and your travelers in mind and help us face this emergency properly.
This section is to inform you about the Galapagos Islands as a safe destination, our small boats, biosecurity measures, and our commitment to you in relation to the current situation.
Galapagos, a Safe Destination for Everyone
While some destinations in the world have a high travel risk, the Galapagos are much safer. The Islands are extremely isolated, the number of tourists is limited, and people traveling here are screened multiple times before entry to ensure the health of passengers and the preservation of the ecosystem.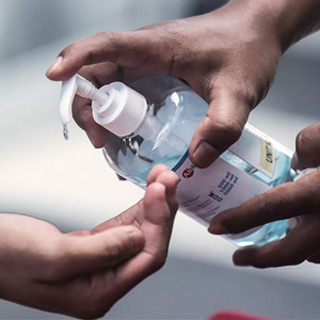 Safe Travels Certified
Royal Galapagos is Safe Travels Certified. Having this certification means that we have taken the extra step to implement additional health and hygiene protocols that have been created by the WTTC (World Travel & Tourism Council), which take into account recommendations from both the WHO and CDC. Click here to learn more about being Safe Travels Certified. 
Our goal is to give our travelers the best and safest possible experience when they are in mainland Ecuador and in Galapagos aboard a Royal Galapagos boat. Let's work together to educate and calm travelers during the entire experience, so they can enjoy this trip of a lifetime.